MY PAST CLIENTS SAY THE NICEST THINGS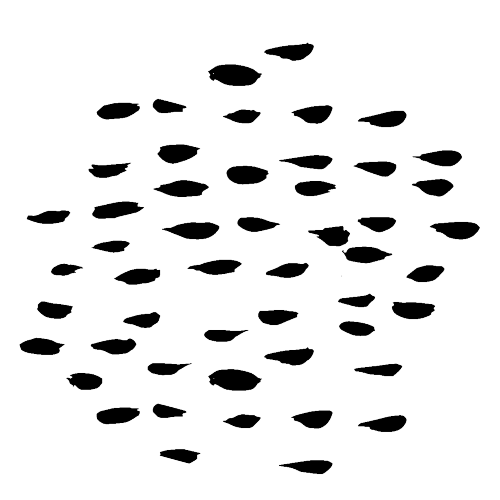 "I cannot praise the work of Brooke enough for the exceptional website she has crafted for our business.

From the outset, Brooke exhibited an impressive understanding of our vision, translating it into a stunning website that exceeded all expectations. Brooke's attention to detail, combined with a keen eye for design, resulted in a sleek and modern website that perfectly encapsulated the vibe of our brand.

What truly sets Brooke apart is her commitment to meeting deadlines. The project was completed on time (ahead of schedule even!) without compromising on quality. The seamless communication and collaboration made the experience not only stress-free but also enjoyable. Brooke was receptive to feedback and incorporated any necessary changes promptly, showing an unwavering dedication to delivering a product that aligns with our brand identity.

I wholeheartedly recommend Brooke to anyone looking for top-notch website design services. "
"Brooke is an absolute master at website design. Her communication and speedy response to questions was really appreciated. The end result exceeded my expectations, and I couldn't be happier with the outcome. Thank you Brooke."
"Brooke created an absolutely beautiful website for my business! She was very patient with me as I am extremely busy running 2 businesses and chasing after 2 kids and did not have a lot of time to invest in participating in the website design. She took initiative and nailed my brief immediately! I highly recommend Brooke and Modern Maven Studio. I tend to be quite overwhelmed by anything other than basic tech so knowing I now have Brooke to help me with this from here on in is an absolute god send. Thank you Brooke for my beautiful website!!"
"I would definitely recommend Modern Maven Studio. Brooke kept me on my toes without being pushy, provided lots of support and a slice of humor along the way and I came away with a website that I am really happy with. I know it's a project that never really finishes but I should now have the tools to be the handywoman that I know I can be!"
"Brooke is such a talent, reliable, easy to work with and delivers beautiful websites. I had a vision and Brooke was amazing at bringing it all to life. Brooke sets the standards very high for a wonderful website developer/designer."
"Thanks Brooke, awesome work delivered in a fun, clear and direct dialogue which is much appreciated with my busy schedule at the moment. Looking forward to reconnecting in the future for tweaks and additions. Appreciate the extra help with techy things I'm terrible at and deadlines are always great!"
"Life goals: Be like Brooke. Organization is my love language. Brooke's organization skills are next level which makes taking on something daunting like a complete website build, seamless. She also offers thoughtful and creatively nuanced recommendations which will not only help your brand stand out but also reflect a final product that will represent something that is unequivocally you. Brooke is not only someone you want to work with but also someone who you'd want to pop bubbly and clink glasses with afterward."
"Brooke is super organised and has a very comprehensive set of checklists and schedules to keep the project (and me) on track during the design and refinement stages of my website design. She was more than happy to simplify the technical jargon to real person speak so I could fully comprehend and implement the items I needed to to achieve a fantastic end result!"
"Brooke is an absolute legend and makes the whole process so easy. Do yourself a favour - stop procrastinating and book a call!"
"Working with Brooke has been a dream! We can not recommend Brooke highly enough - and here's why! We were really excited to launch our dream beach house and decided to add a website - we quickly realised we needed expertise and guidance. We had seen some of Brookes work and were really impressed. We wanted a website that would reflected our style and emotion of what we felt when at our beach house in our web presence and to those that might choose to share the experience. We had little to no experience in web site creation and really wanted a great result first time.

We engaged Brooke and were not disappointed. We loved Brookes approach and structure; we felt at ease right away as Brooke guided us through the process and details needed - everything from discovery, planning, social feeds and assisting us with her team for content creation and branding.

Brooke is personable, professional, flexible and timely. Brooke captured our emotions perfectly and crafted them into our 'web vision' which had impact from the start and we are delighted with the result. We would highly recommend Brooke to anyone looking for someone that is collaborative, listens and delivers a brilliant web vision and result!"
"Working with Brooke at Modern Maven was a fantastic experience. Not being very 'techy' myself, I always felt uncomfortable to ask those dumb questions, but Brooke always made me feel like I could ask anything and was so quick to get back to me, along with supplying instructional support and walk through videos. Brooke gave me the confidence to make changes and decisions to get the best possible website for our company. Thank you Brooke, for creating a website that really showed you understood our brand, our values and what we wanted. I would highly recommend Brooke and Modern Mavern, we are super happy with the final website she created for us, it looks amazing!"
"I felt confident from the minute I met Brooke! She was so professional and guided me in the right direction all the time! She was so easy to work with and words can't explain how amazing and how happy I am with her work on my website!"
"Modern Maven was great to work with while I developed my website and prepared to launch my business. Brooke was helpful, constructive and gave step by step support. Her no nonsense guidance helps to identify all the stages of making website development easy and capturing the essence of the business. The process for revisions, edits and amendments was straight forward and Brooke's guide is clear and concise. Working with Brooke helped me get clarity on my clinic's vision and how I wanted to be positioned in the market. I would recommend Modern Maven for any business looking to develop a new website with minimal stress. Thanks Brooke!"
"Brooke and the Modern Maven Team are the ultimate package! They are experts in all things website related, along with being extremely understanding of the customer and end user customer experience. We have had the pleasure of working with Brooke on past projects and we were very happy with the results. This experience was even better! Brooke has amazing systems in place providing guidance and clear deliverables for both parties. This streamlined the process and also created better outcomes. Our website is beyond our expectations and we receive compliments almost on the daily based on the customer experience and also because it looks amazing! We would highly recommend Modern Maven to anyone looking for a great experience resulting in a show stopping website!"
"It was such an easy and structured process which I love and the outcome was what I envisioned. Brooke is so nice to work with and gives you the opportunity to have lots of input into the site to make it a dream site that you are after."
"The design process was seamless, Brooke delivered my website a full three weeks before the scheduled launch date. Being a start up business, this has allowed me to launch my business sooner, and start to focus on business development."
"Working with Brooke is a dream. She's the consummate professional and I love that she's uber (and I mean UBER) organised. Every step of the process is easy and methodical and designed to make it simple for the client. I would go as far to say that she has the perfect blend of art and science.

Her designs are beautiful, elegant and fresh - but what's even important is that she is a tech whizz and ensures all the technical elements of the website are taken care of.

Brooke also busts her chops to ensure we have all the right processes in place to launch a successful website. Most small business owners will know that our time is spread pretty thin between product development, marketing, finance, tax, operations, managing staff etc - but knowing that I can rely on Brooke to ensure the website runs smoothly - is a massive source of comfort.

Thanks again Brooke! I wish everyone we work with is as easy-going, reliable and professional as you are!"
"My biggest fear was that I would not be understood and my vision would not be interpreted and that I would find the process frustrating as my lack of knowledge in this area means I have struggled previously with finding the right language to express myself in the way that professionals with skills in design and technology can understand me and vice versa. My experience from day dot to today has been the opposite. I have felt immediately understood and heard, and I have felt empowered by Brooke's ability to decipher and understand my dreams, questions, ruminations and so not only did my worst fears not come true, I have been left feeling that this woman GETS me, she VALUES my ideas and she EMPOWERS my ability and vision. She not only proved to me that she was a BOSS but made me feel like one in the process. I had a few teary (happy tears that is) watching my vision and interpretation of my brand come to life. It's been such an amazing process. It is a rare creature who can not only dazzle you with their skill, keep you on track by their efficient and clear approach, but can make you feel that you are validated as a cocreator and therefore, leave you dazzled by your own skill by the end. My absolute fave part was seeing you completely 'get me' as if she could see into my mind, when Brooke created a rainbow in my colours. It sounds simple, because she made it seem simple but she is a master at interpreting your message, even when you feel it's challenging to express. Even if you don't have your own business, even if you never thought you wanted one, go create your own business, just for the sole purpose that you could then create a website with Brooke from Modern Maven."
"I honestly couldn't recommend Brooke enough. I get about 5 unsolicited emails a day about website designers. There are loads of them out there - how do you know if someone is any good? I can guarantee you, Brooke is everything you will need!"
"I did not know where to begin. It was overwhelming. Brooke broke it down in small increments for me to do and guided me with examples when I was lost. The website came together effortlessly. My fears were unwarranted. A wonderful experience. It has been an absolute pleasure to work with Brooke."
"We can highly recommend Brooke as a web designer and enjoyed the process. She has super organised systems to collect all the information she required to meet our website needs. She keeps to her timelines and makes sure we kept on track with our feedback. Including taking time to understand the "look" we wanted to reflect our business, attract the best customers and to make sure it was functional, selling our accommodation, wine and tours. She also gave us peace of mind covering all our legal obligations that are necessary but often forgotten. Thank you Brooke, it was a delight to work with you and you have delivered us a great new website."
"BLOODY LOVE BROOKE SO MUCH AND PLEASE USE HER. She will honestly change your life and your business!"
"Brooke is a total wizard at what she does. She was quick, professional and responsive to all my emails. She totally got my vision and created a beautiful website for my business. She was affordable too. Highly recommend Brooke if you're looking for help with your website - you won't regret it!! Thank you again Brooke! You're the best!!"
"I loved how Brooke was very deadline oriented. As we are both extremely busy it kept us on task and ensured that we did not let our commitment to the website slip. Brooke was also so accessible and very accommodating of us. I was worried that we wouldn't be able to come up with a design that worked in practice. Brooke was able to work with our ideas and craft a design that was greater than what we had ever envisaged. Brooke was literally a magician. She was patient, empathetic and brought our dreams to life. You absolutely need Brooke in your life! She is amazing, fun to work with and exceptionally talented."
"Brooke was so patient with us and the entire project was quick, hit the brief and we learned a lot in the process! Our previous experience with building a website was terrible and we were anxious to do it all over again but Brooke made us comfortable. She held our hand and was understanding of the time constraints on our end which delayed her at times - we're so grateful!"
"Working with Brooke was amazing. At first it was scary to hand over my ideas and allow someone to be able to interpret them into my vision but Brooke was able to do all of that and much more. From day one, I felt at ease with the process and Brooke's ability to work at lightning speed meant my emails and questions were answered immediately. Brooke's energy is evident throughout her work and that made the whole experience not feel so daunting but just more and more exciting."
"Brooke is an extremely professional and efficient web designer. Her process driven approach makes the experience very streamlined and I knew I was in good hands from the start. I'm very happy with the final result!"
"Wow! A seamless process from beginning to end. Brooke was so incredibly efficient and responsive to emails, feedback and questions we had for her throughout the entire process. We are so happy with our new look website, bang on brief and ready to go live a week before the deadline. I will recommend Brooke to anyone and everyone!"
"Brooke is just the most AMAZING person and web designer you could ever want to work with. After speaking to so many designers no one seemed as passionate, helpful, caring, down to earth and fun as Brooke, she is just so real and her passion for helping people and helping to create a successful business and web presence absolutely shines through in every interaction with her. She is super organised, helped us understand what we wanted without us even knowing what is was and created something so perfect for our brand. There are just not enough words to describe how truly thankful we are to have found Brooke and to have had the opportunity to work with her. Do not even look for anyone else - Modern Maven are the real deal. Thank you for everything Brooke."
"Brooke was patient, fun, creative and spent the time getting to know our personalities and conveying this through our website. Her sense of humour, the way she talked us through technical questions was so appreciated. We'd highly recommend Brooke and can't wait to work with her again. Thanks Brooke for keeping us sane, believing in ourselves and creating our beautiful website."
"As a long time business owner, but budding online entrepreneur there is a lot I don't know about the online world. I can't recommend Brooke enough, not only did she create a website that I love she has become my go to speedy designer of landing pages, thank you pages and all things online that need to look polished and professional. Her creative flare and timely responses are a dream come true! "
"I have just had my website redone with Brooke and I can honestly say it's the happiest I have ever been with the finished product. Thank you Brooke for an incredibly streamlined and stress free experience not to mention a website I feel finally represents the essence of me. I ❤️ your work Brooke"
"I have no hesitation in recommending Brooke. She created an amazing website for my brand. It looks professional, clean and crisp. When I first saw my new website, I loved it. Now I can't wait to share it with my clients."
"My experience with Modern Maven has been a life altering one for my business! Brooke is a complete talent, super organised, professional and incredibly patient. A complete blessing for those of us going through the website design process that have no clue about what they need to do!! There was guidance, structure and help with every step which was super important for me as a "first timer". Brooke considers every detail of your business and has a natural flare for translating all of your ideas in to a piece of art! The journey made me really delve deeply in to my brand and consider parts of my business in a new light. Our website is stunning and a real stand out for our industry! Thank you so much for your hard work and creativity Brooke x"
"Brooke knows what she is doing, her approach to website design makes the process simple and easy. The finished website delivered everything and more in what I wanted for Haven at North Haven."
"Brooke is incredibly efficiency and created such a fantastic website for me. She listened to what I wanted (even if I was vague sometimes) and kept me accountable with timelines so that the time it took was incredibly fast and delivered exactly what I was after. Highly recommend Brooke for all your website needs!"
"When you choose Brooke, you get a professional and experienced service. She offers a combination of unique and innovative ideas to design your website. As a small business owner, I was looking for a reasonably-priced design help with the website and Brooke delivered more than that with her expertise."
"Our previous website delivered us not one single bit of love in 9 years - so you can't get better proof in the pudding that the website is winning already! Love love love it! Thanks Brooke"
"Brooke is epic, she swears like a trooper, has excellent taste in booze and generally is just a damn pro at what she does!"
"Working with Brooke was such a fast process and she definitely has come up with a website that showcases my business. I am so happy with my website and so proud to be showing it off. The website is so easy to navigate. Brooke has brought my vision to life and I couldn't be any happier."
"Brooke was open to our request for a specific online shop platform, a platform that she wasn't familiar with; super grateful for this. She created a beautiful website for me a couple of years back for my Interior Styling business which i'm still in love with; so it made sense when I purchased a little flower shop that needed some love....I knew Brooke was the only one I would trust to design & create a new website. 2nd time round Brooke was very patient with the intricacies of setting up our online shop which also included enquiry forms for other facets of our business. Her honest approach pushed us at times when we simply couldn't decide. Very grateful for our beautiful online store and looking forward to seeing where it takes us!!!"
"Thanks for being patient with me throughout this whole process. Coming into this I had absolutely ZERO idea what I as doing. You made the whole process easy for me and stress free. The website is my vision come to life. THANK YOU."