YOU'VE GOT 4 SECONDS TO GET THEIR ATTENTION. MAKE IT COUNT.
You only get one chance to make a first impression. Let me create a beautiful custom-designed website that makes you look irresistible to your target audience.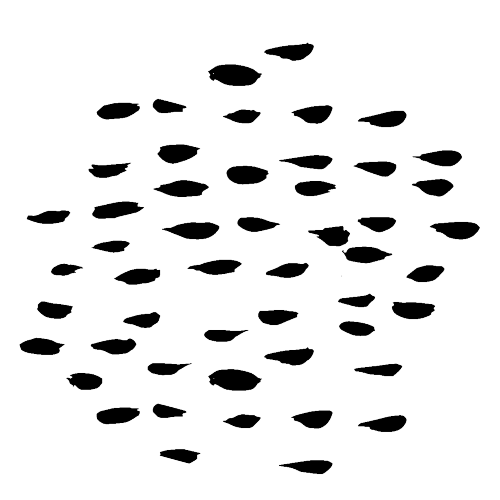 Perfect for small serviced-based businesses who want to stand out from their key competitors and really build a presence & brand awareness in the digital world.
ALL WEBSITES INCLUDE:
SEO meta titles, meta descriptions and keywords
Responsive mobile-friendly design that looks beautiful on all devices
Contact form with Google Recaptcha so potential clients can email you only
Website search engine submission to Google Search Console
Setup caching and optimisation plugins to ensure your website is FAST!
Daily backups of your website should you ever need them!
Access my training videos via your dashboard
Website Manual containing all of your important info
Marketing material to help you launch with success
OPTIONAL EXTRAS can be arranged for copywriting, web hosting, branding and logo design, email account set-up, email marketing, ongoing website maintenance, updates and more.
packages start from $1240
Perfect for businesses wanting to sell products and process online payments.
Choose from WooCommerce or Shopify platform
Listing of 5 products in your store + instructions for you to add more yourself
Page links for your legal pages (Privacy Policy, Terms of Conditions)
Shipping & Delivery page
Returns & Exchanges page
Responsive mobile-friendly design that looks beautiful on all devices
Connection to your PayPal or Stripe Biz account 
Secure Cart & Checkout pages
Australian Postage cost set up – flat fee & express

From the very first email response from Brooke right through to the post launch implementation, Modern Maven was a dream to work with. Brooke's step by step process is extremely easy to follow and understand, her communication style is clean, clever and fun and made the whole journey a joy! She took on board everything we said and provided so much more than we expected. We can't recommend Brooke highly enough. She is a legend!
Working with Brooke has been so amazing. Right from the start Brooke listened to what direction I wanted to head in and how I needed my website to have a "feel" to it. Not being a techie at all - Brooke spent time explaining the jargon which I appreciate so much. If you want an awesome website that is both functional and dam good looking.
Brooke is clearly an expert at what she does and helped me bring my vision for my revamped website to life. Her knowledge, efficiency and effectiveness made the whole process seamless and pleasurable. Plus her wonderful educational tools and her advice on best practice and industry guidelines made me feel in very safe hands. Brooke ensured I was set up for immediate & future success and I am thrilled to have her in my corner as a web and design partner.
"Working with Brooke was amazing. At first it was scary to hand over my ideas and allow someone to be able to interpret them into my vision but Brooke was able to do all of that and much more. From day one, I felt at ease with the process and Brooke's ability to work at lightning speed meant my emails and questions were answered immediately. Brooke's energy is evident throughout her work and that made the whole experience not feel so daunting but just more and more exciting."
Donna Brown
House2Home Styling
"Wow! A seamless process from beginning to end. Brooke was so incredibly efficient and responsive to emails, feedback and questions we had for her throughout the entire process. We are so happy with our new look website, bang on brief and ready to go live a week before the deadline. I will recommend Brooke to anyone and everyone!"
Natalie
Sand & Stone Landscapes
"I loved how Brooke was very deadline oriented. As we are both extremely busy it kept us on task and ensured that we did not let our commitment to the website slip. Brooke was also so accessible and very accommodating of us. I was worried that we wouldn't be able to come up with a design that worked in practice. Brooke was able to work with our ideas and craft a design that was greater than what we had ever envisaged. Brooke was literally a magician. She was patient, empathetic and brought our dreams to life. You absolutely need Brooke in your life! She is amazing, fun to work with and exceptionally talented."
ALLY
BIMBALA COTTAGE